At the Department of Doody, we understand the importance of maintaining a clean and appealing home exterior. Pet owners often grapple with the unsightly issue of pet waste, which can diminish a home's curb appeal if not handled properly. In this blog, we'll discuss the role of professional pet waste removal in enhancing and maintaining your home's curb appeal.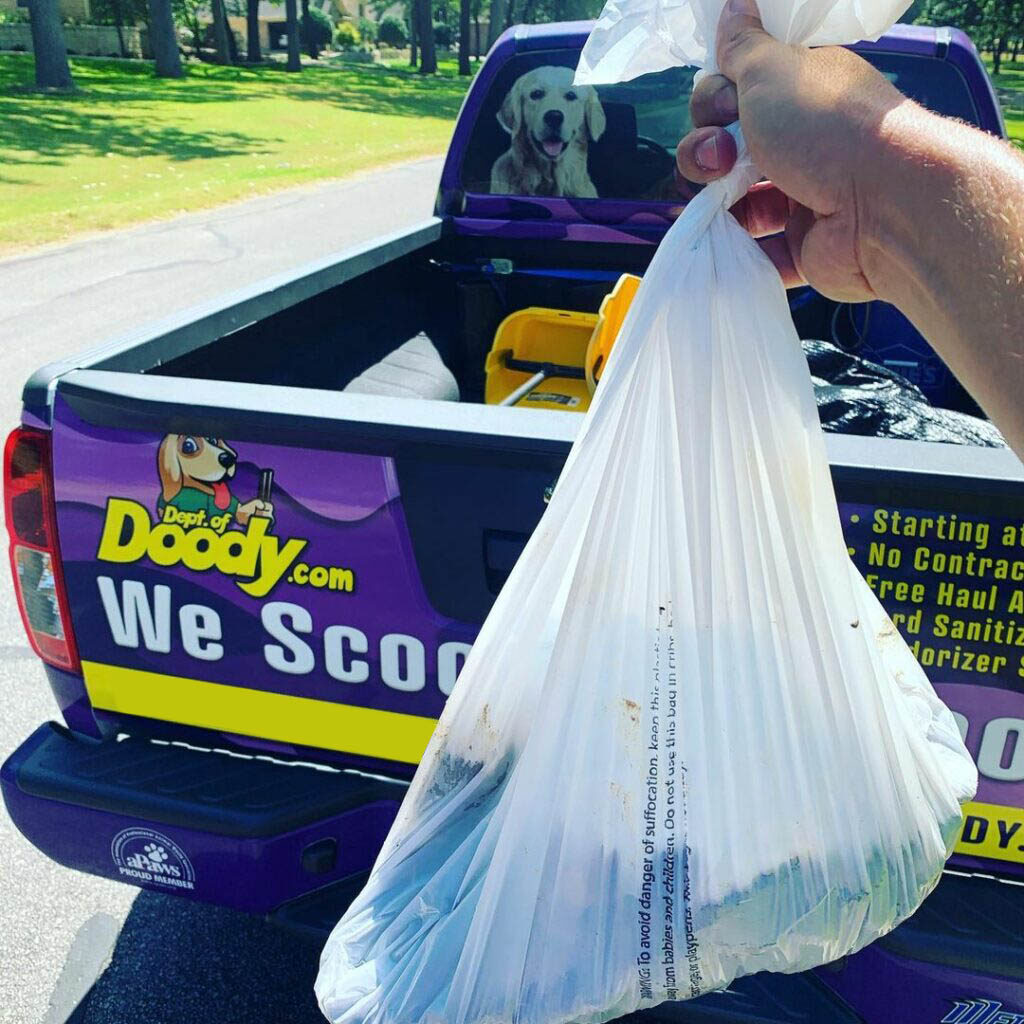 The Unsightly Issue of Pet Waste
When left unattended, pet waste can become an eyesore and create an unpleasant odor. Besides detracting from your home's visual appeal, it can also harm your lawn, making it look patchy and unkempt.
The Role of Pet Waste Removal in Curb Appeal
1. A Cleaner Lawn
A clean lawn is the cornerstone of curb appeal. Regular pet waste removal ensures your lawn stays neat, clean, and free of any unsightly mess. This consistent cleanliness highlights the beauty of your landscape and sends a message of attentiveness and care.
2. Healthier Grass
Pet waste can damage your lawn over time, causing unsightly patches or discoloration. Consistent pet waste removal protects the health of your grass, maintaining that lush, green lawn that greatly enhances curb appeal.
3. An Odor-Free Environment
A home that looks beautiful but smells foul due to pet waste will certainly lose its appeal. Professional pet waste removal services ensure your home's surroundings are not just visually appealing, but also pleasantly odor-free.
Professional Pet Waste Removal with Department of Doody
Professional pet waste removal offers a convenient solution to this messy problem. Our team at the Department of Doody is dedicated to providing efficient and thorough pet waste removal services. With us, you can ensure your home exterior is consistently clean, odor-free, and visually appealing.
We use eco-friendly methods and products in our cleaning process, making sure we don't harm your landscape or the environment.
Conclusion: Enhance Your Curb Appeal with Regular Pet Waste Removal
Maintaining your home's curb appeal goes beyond landscaping and exterior improvements. Regular pet waste removal is an essential task that significantly contributes to your home's exterior appearance.
Don't let pet waste ruin the visual appeal of your home. Trust the Department of Doody with your pet waste removal needs and focus on enjoying the companionship of your furry friends. Contact us today and let's work together to maintain the beauty of your home, one scoop at a time.