Dog Poop Pick Up Service
Department of Doody: The Top-Notch Pet Waste Removal Experts in Dallas-Fort Worth. Serving all of DFW: Aledo to Richardson, McKinney to Mansfield and every city in between. Our squad is primed to turn your yard into a clean, secure sanctuary for you and your four-legged pals year-round.
Get a Free Pet Waste Removal Quote
to get started!
What we do
Pet waste Pick-Up and removal
Are you steering clear of your own backyard due to the minefield of canine indiscretions in need of retrieval? Or, perchance, you're weary of skirmishing with the household over the most reviled of all domestic duties — the infamous "poop patrol." If this is your predicament, it is most likely opportune to engage the services of the area's foremost pet waste removal specialist, none other than Department of Doody. Peruse the testimonials of our patrons and glean insights into the acclaim surrounding our impeccable pooper scooper service!
why choose us?
What You Can Expect from us
We equip our clientele with an exclusive online portal for seamless management of their pooper-scooper service.
Our operatives: trained, decked out in uniform, and rigorously vetted, all harbor a genuine affection for our four-legged friends.
A cost-free combination lock, with the code tailored to your specifications.
Zero commitment! Should you find yourself anything less than 100% content, rest assured, you hold the power to terminate our arrangement at any given moment.
Our crew remains on the case 365 days a year. Whether it's raining cats and dogs, icy conditions, or a sunny day, if the poop hits the ground, we're on the trail to scoop it up.
En route and mission accomplished, with a visual dossier revealing a securely locked gate.
Complimentary treats discreetly left behind after each operation.
We employ a top-secret, organic, kennel-grade disinfectant after each operation to ensure the safety of your beloved pets.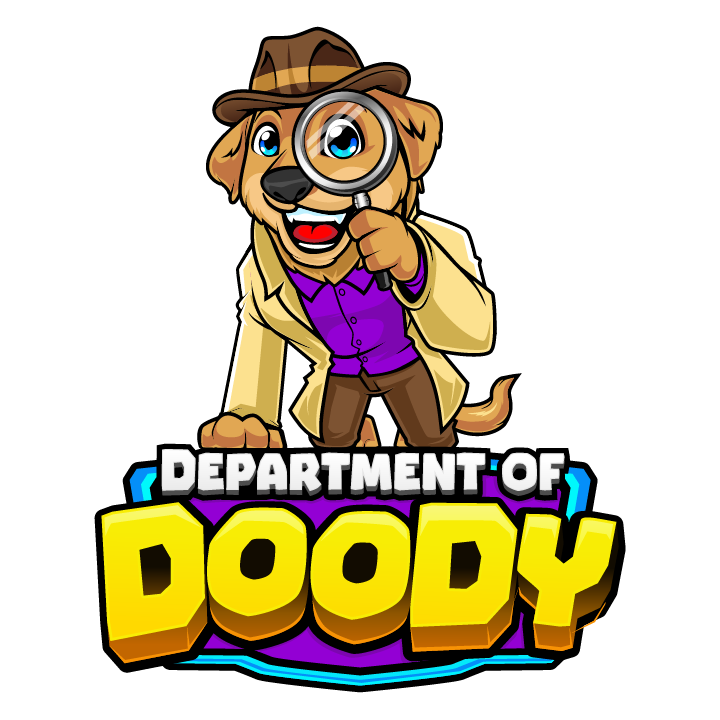 our services
Residential & commercial Pet Waste Removal Services Available
From private residences to HOAs, apartment complexes, and community parks, Department of Doody is your dedicated partner for delivering top-tier pooper-scooper service to dog owners across the Dallas Fort Worth Metroplex.
Who's On the case
Pooper Scooper Services
This is the real McCoy. Department of Doody is the gumshoe to the rescue for those tangled in the web of pet poop:
The Hardworking Pros: For those grinding it out with demanding work schedules, there's no time for poop patrol. Single parents, scholars, and folks with newborns also find refuge in our services, dodging the dirty work.
The Procrastinators: In the world of scooping, consistency is the name of the game. When you've let the mess pile up and a mammoth cleanup looms, we're the cavalry that rides to the rescue. Without our helping hand, you'd be entrenched in an endless cleanup mission.
Seniors and the Physically Limited: Our most cherished clientele. For seniors, post-op individuals, and those with physical constraints, we're the lifeline that allows them to keep their faithful furry friends by their side.
The Scoop-Shy Set: Scooping up doggy deposits, the most reviled of chores! Did you know an average dog leaves behind a hefty 5.25 lbs. of waste each week? That's a minefield! Many dog owners, even if they have the time, prefer to delegate the dirty job to us, freeing themselves to enjoy the sweeter things in life.
Peacekeepers and Relationship Savers: We've been credited with saving marriages, quelling roommate feuds, and restoring harmony in households. After all, nobody wants to be caught in the crossfire of the "who's scooping today" showdown. With us, there's no need for such squabbles.
JOIN OUR SQUAD
Get an Instant Quote for Poop Scooping Service.
just the facts
The Case For Hiring a Pooper Scooper Company
In the world of Pet Waste, Pooper Scooper Services Deliver a Lineup of Compelling Benefits, just like the clues in a Detective's Investigation.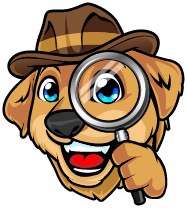 Health & Safety
Doggy deposits aren't merely an eyesore; they harbor potential danger. They're a hazard lurking underfoot, especially for the young ones and the wise old timers. Pooper scooper services clear the path to safety in your yard and the neighborhood.
Enhanced Hygiene
Pooper scooper services are the champions of cleanliness. Pet waste hides malicious bacteria and parasites, a secret society that can spread ailments among humans and furry companions alike. By eliminating this menace, these services thwart the spread of disease and preserve health.
Tending to the Grounds
Pet waste isn't just a nuisance; it's a nemesis to your garden's well-being. It can suffocate grass and give rise to barren battlegrounds. Pooper scooper services, through their diligent waste removal, ensure your yard remains a vibrant, thriving terrain.
Timesaving
The chore of pet waste disposal is akin to a never-ending investigation, particularly with multiple animal partners or an extensive property. Pooper scooper services, much like an efficient detective, rescue you from this task, restoring your precious time and energy.
Serenity of Mind
The world of pet waste management can be far from glamorous. Pooper scooper services, acting as the silent heroes of the cleanliness code, spare you from this gritty endeavor. They maintain a clean and unblemished atmosphere for you and your four-legged associates, ensuring peace of mind in your domain.
100% satisfaction guaranteed