Residential Pooper Scooper Service
Department of Doody – Pet Waste Removal, offers dog poop scooper services to the entire Dallas Fort Worth Metroplex. We service homes once a week, twice weekly, three times weekly, every two weeks, and one-time clean-ups. Our dog-loving technicians will clean up after your dog, leave dog treats behind for our four-legged pals and secure your gate on their way out. Our services are affordable and there are no contracts.
Sanitizing
Our sanitizing solution is effective against the most dangerous pathogens including bacteria, viruses, fungi (such as ringworm), and protozoa. The best part is, that it completely eliminates odors getting rid of the poop and urine smell!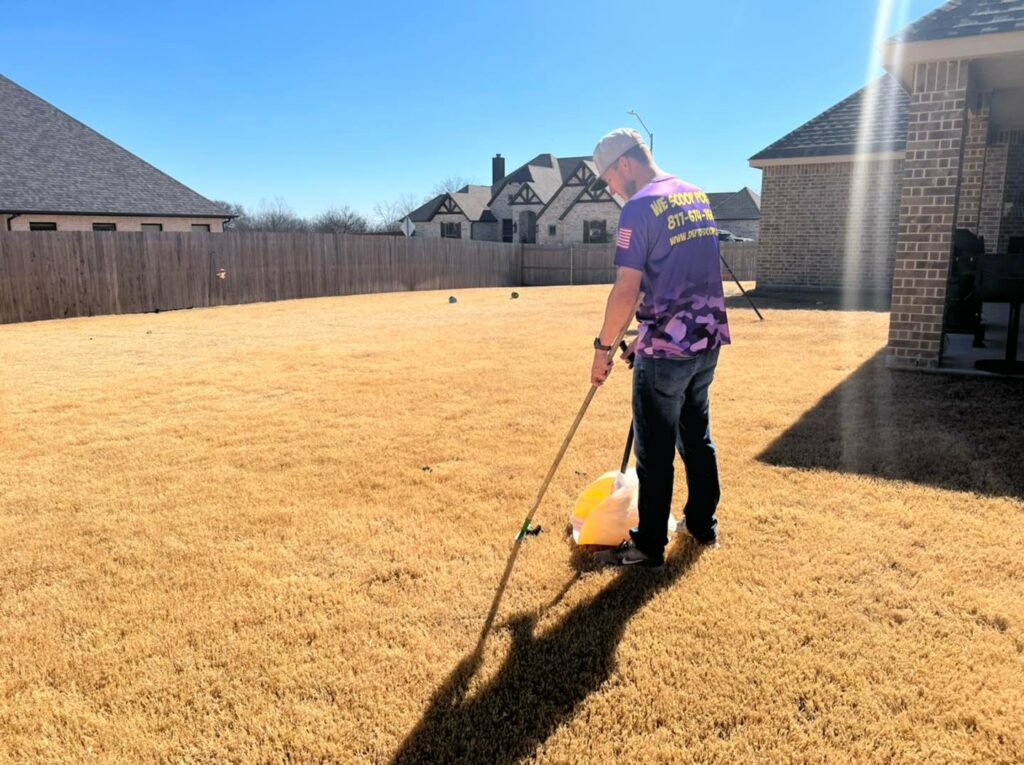 What You Can Expect From Us:
Pet Waste Removal for Communities
Department of Doody offers pet waste removal services to apartment complexes, HOA communities, hotels, and dog parks. We clean up all common areas removing debris and dog poop, replenish poop bags, replace trash can bags and wipe down & sanitize each station. We also make minor repairs and install new waste stations.
Contacts us to get started with a low-cost luxury service for your community.