Managing pet waste is a task that many pet owners might overlook, but it's essential for both our environment and the health of our communities. When it comes to reliable, efficient, and eco-friendly pet waste management, there's no better choice than Dept. of Doody. But why should you trust us with this critical task? Let's dive into the top reasons.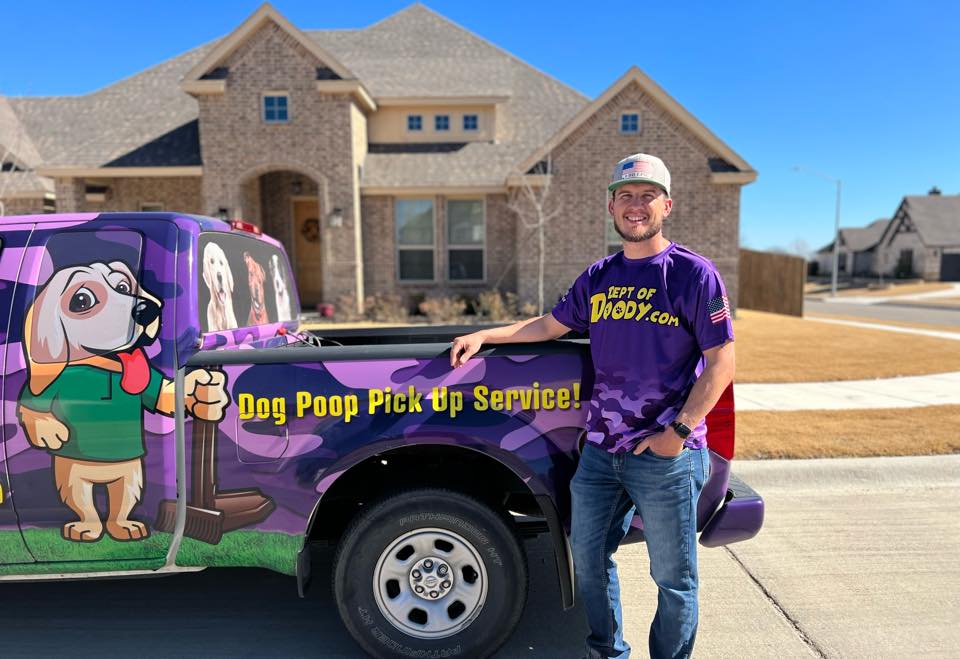 1. Experience and Expertise
With years of experience in the pet waste management industry, we have honed our skills, ensuring each job is completed to perfection. Our trained employees have an in-depth understanding of the best techniques and the importance of their role in maintaining a cleaner environment.
2. Dog-Loving Team
Our team doesn't just see this as a job – we're genuine dog lovers! We treat every pet with kindness and respect, making the experience pleasant for both the pets and their owners. Plus, we leave behind free dog treats as a gesture of goodwill.
3. State-of-the-Art Online Client Portal
Gone are the days of back-and-forth phone calls. Our advanced online client portal allows you to manage appointments, view service history, and communicate with our team seamlessly. Convenience is just a click away.
4. Commitment to Hygiene
Using sanitized equipment is not just a promise; it's our standard operating procedure. We understand the risks associated with pet waste, so we ensure our tools are cleaned and disinfected after every use.
5. No Contracts, No Worries
We value flexibility. That's why we proudly operate without binding our clients to long-term contracts. Plus, with our easy cancellation & schedule adjustments, you're always in control.
6. Real-time Updates with Instant Text Alerts
Stay in the loop with our instant text alerts. Whether we're on our way or have just completed a job, you'll be the first to know, ensuring transparency and trust.
7. Environmentally Conscious Operations
From using biodegradable bags to responsibly hauling away waste, we're committed to minimizing our environmental impact. Our detailed scooping process ensures no trace is left behind, safeguarding local ecosystems.
8. Rewards for Loyalty
We believe in rewarding loyalty. When you refer friends or family to our services, you can earn free visits. It's our way of saying thank you for trusting us with your pet waste needs.
9. 100% Satisfaction Guaranteed
Our commitment to excellence is unwavering. If you're not entirely satisfied with our service, we'll do everything in our power to make it right. Your satisfaction is our top priority.
In conclusion, at Dept. of Doody, we're not just another pet waste management company; we're your partners in maintaining a clean, healthy, and eco-friendly environment. With our unbeatable services and commitment to customer satisfaction, you can trust us with all your pet waste needs. Sign up today and experience the Dept. of Doody difference!